AMARDEEP ENTERPRISE is a manufacturer and exporter of Lapping Machines and also dealing in Diamond Powder and Diamond Paste since 2002. AMARDEEP ENTERPRISE offers a wide range of products catering to the Domestic as well as International Markets.
LIST OF PRODUCTS OFFERED : High Precision Flat Lapping Machines [Single Sided and Double Sided Machines], Double Sided Fine Grinding Machines, Flatness Measuring Instruments, Monochromatic Light Units, Optical Flats, Flatness Gauge, Straight Edge, Feeler Gauges, Abrasives, Black Silicon Carbide, White Aluminum Oxide, Cerium Oxide, Boron Carbide, Diamond Paste, Diamond Slurry, Diamond Powder, Lapping Oil, Lapping Machine, Conditioning Rings and Polishing Machines.
We have been backed by the experience in the field of engineering having winning combination of Traditional Skills, Team Spirit, Advanced Technology in Design, Manufacturing, Quality Control and Calibration facility in perfect harmony and all under one roof.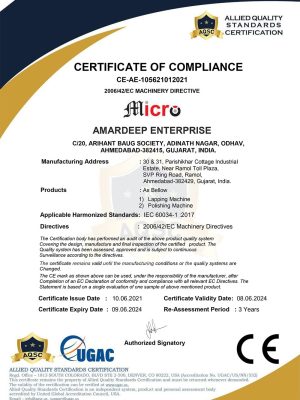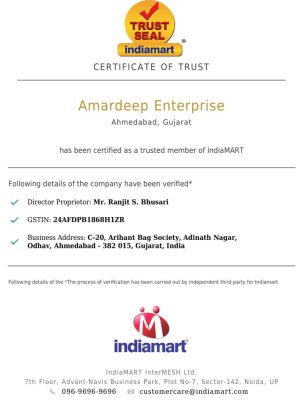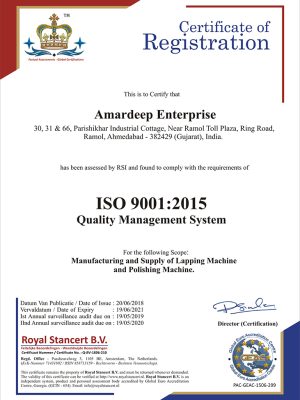 We will shine in engineering contracts both in domestic and international markets and broaden our wherewithal continuously in the value chain from notion through plan, manufacturing, setting up, functioning and commissioning and happen to be the most favoured high-flying performer with pledge to excellence, security environment, cost economics and delivery.
Amardeep enterprise is powerfully dedicated to providing the maximum value products and services to our clients.
Amardeep Enterprise is devoted to meeting or exceeding our customers' expectations for entire quality and value. We endeavour for 100% on time delivery and growth in trustworthiness, maintainability and resilience of equipment, through constant process improvements.
Our acceptance of painstaking quality reassurance processes and authorization to globally recognized quality principles facilitates us to be a world leader in the industries that we serve
Our team of technocrats is equally well versed and have requisite industry expertise. We have designers, consultants, engineers and other educated experts that constantly strive to deliver the best products to our clients. Training and Development is also one of our core arenas of our services. The proper training of our employees make them familiar to all latest development in technology happening in the market.